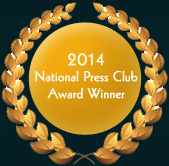 GIR's Investing in the New Europe
Bloomberg Press, 2001, "Sound, practical advice."
Wall Street Journal Europe
The World's Top Hedge Funds
20 May 2013, Barron's
Though surging stock markets have been trumping most hedge fund strategies, the top-performing managers in Barron's global survey delivering superior returns are structured credit shops which lead the way between 2010 and 2012.


Click here to view this article in its entirety as a PDF.