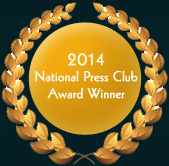 GIR's Investing in the New Europe
Bloomberg Press, 2001, "Sound, practical advice."
Wall Street Journal Europe
THE LAST TIME SAW PARIS
May 1989, Metropolis
As parts of Paris are redeveloped, the spirit of building that used to make the city's architecture French is often lost.


Click here to view this article in its entirety as a PDF.