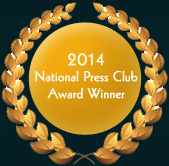 GIR's Investing in the New Europe
Bloomberg Press, 2001, "Sound, practical advice."
Wall Street Journal Europe
WHAT ALLOCATORS REALLY THINK OF HEDGE FUND CLIENT SERVICING
January 2022 Backstop Solutions
In 2020 as COVID was raging across the country, Backstop Solutions organized a panel of allocators to discuss effective versus deficient client servicing they were receiving from external hedge fund managers. This year, Backstop decided to take an even deeper dive into this topic, tracking the experience of leading US and European allocators with respect to client servicing. The purpose? To gain a more in-depth understanding of what's working, where improvement is needed, the impact of the pandemic, and where hedge fund client servicing may be heading.

Click here to view this article in its entirety.