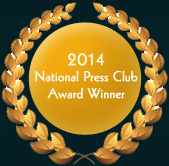 GIR's Investing in the New Europe
Bloomberg Press, 2001, "Sound, practical advice."
Wall Street Journal Europe
WALL STREET JOURNAL 2019 HEDGE FUND SURVEY
5 May 2019, The Wall Street Journal
The Wall Street Journal's first formal review of hedge funds tracked more portfolio metrics than any other periodical review. It revealed not only the potential of smaller-sized funds, but dozens of all sizes that have not only outpaced the market over the short- and long-term, but have done so with less volatility, drawdown, and risk than straight market exposure.


Click here to view this article in its entirety.