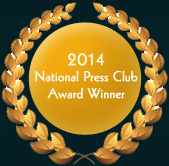 GIR's Investing in the New Europe
Bloomberg Press, 2001, "Sound, practical advice."
Wall Street Journal Europe
Understanding Hedged Equity Investing
November/December 2014, Private Wealth
Equity long/short hedge funds are not designed to be top performers, but they can deliver consistency with downside protection.


Click here to view this article in its entirety as a PDF.