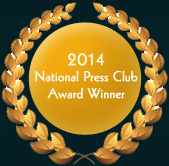 GIR's Investing in the New Europe
Bloomberg Press, 2001, "Sound, practical advice."
Wall Street Journal Europe
Understanding Global Macro
July/August 2015, Private Wealth
While this strategy struggled for several years after the financial crisis due to significant government intervention across capital markets, global macro investing has proven its value over the decades by generating attractive returns that have been uncorrelated to stocks by focusing on currency and commodity markets, stock and bond markets, and interest rates.


Click here to view this article in its entirety as a PDF.