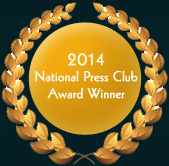 GIR's Investing in the New Europe
Bloomberg Press, 2001, "Sound, practical advice."
Wall Street Journal Europe
Understanding Fixed-Income Arbitrage
July/August 2014, Private Wealth
Among the most challenging hedge fund strategy to understand and to execute consistently well, the industry's leading practitioners have succeeded by patiently waiting for prices of similar securities to significantly diverge and then to carefully hedge away external risks. They also keep plenty of cash on hand to enable them to meet margin calls and wait out markets to correct.


Click here to view this article in its entirety as a PDF.