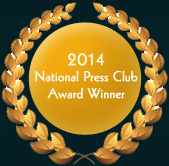 GIR's Investing in the New Europe
Bloomberg Press, 2001, "Sound, practical advice."
Wall Street Journal Europe
UNCOMMON INVESTMENT TIPS FOR 2019: Hedge Fund Pros Weigh In
7 January 2019, The Wall Street Journal
Four veteran, highly successful hedge fund managers provide their best ideas for 2019, ranging from going long commodities and Turkish banks, to shorting British Gilts and levered loans.


Click here to view this article in its entirety.