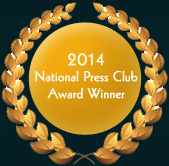 GIR's Investing in the New Europe
Bloomberg Press, 2001, "Sound, practical advice."
Wall Street Journal Europe
TRANSATLANTIC CROSSINGS
Autumn 2001, EBF
Seen as a panacea for limited growth prospects at home, recent European takeovers of US firms are encountering management problems. CEOs should be wary of the pitfalls.


This article is viewable in it's entirety as a PDF.