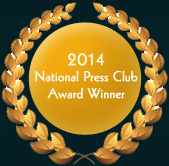 GIR's Investing in the New Europe
Bloomberg Press, 2001, "Sound, practical advice."
Wall Street Journal Europe
Time to Hedge Your Stocks?
16 May 2016, Barron's
A few ways to take a bit of the market out of a soaring stock portfolio.

Click here to view this article in its entirety
.