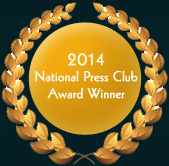 GIR's Investing in the New Europe
Bloomberg Press, 2001, "Sound, practical advice."
Wall Street Journal Europe
THEATRE REVIEW: A DAY BY THE SEA
6 September 2016, Huffington Post
This quiet seaside drama packs extreme punches in the shadow of World War II.
Click here to view this review in its entirety..