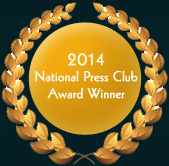 GIR's Investing in the New Europe
Bloomberg Press, 2001, "Sound, practical advice."
Wall Street Journal Europe
THEATER REVIEW: THE SEAFARER AT THE IRISH REPERTORY THEATRE
May 2018, WestView News
It was his remarkable portrayal of a historical Northern officer during the US Civil War, Colonel Robert Shaw, that first brought my attention to Matthew Broderick. So it was treat to see him up close in his latest theatrical venture, The Seafarer at the Irish Repertory Theater. This is a depressing, Irish, Faustian tale set in Dublin. It moves effortlessly from a lost lot of drunken middle-aged men, who banter about every nonsensical matter that wanders into their heads to something mysteriously satanical.


Click here to view this article in its entirety.