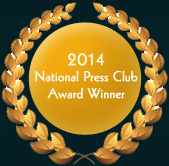 GIR's Investing in the New Europe
Bloomberg Press, 2001, "Sound, practical advice."
Wall Street Journal Europe
The Massive Failure that was Pruitt-Igoe
4 May 2016, WestView News
Public policy-makers will continue to make the same mistakes by failing to understand why past efforts failed.
Click here to view this article in its entirety..