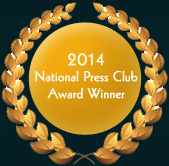 GIR's Investing in the New Europe
Bloomberg Press, 2001, "Sound, practical advice."
Wall Street Journal Europe
THE CASE FOR INVESTING IN AUSTRALIA
8 September 2019, The Wall Street Journal
Because of its out of the way location, small market capitalization, and recent spate of bad news, Australia continues to ignored by US investors–despite a record-thriving economy.  But with many healthy fundamentals still in place and domestic firms establishing themselves as potent global players, a sharp decline in the Aussie Dollar is not only boosting international sales but making local shares even more attractive for foreign investors. 

Click here to view this article in its entirety.