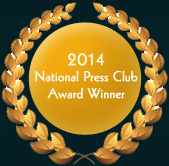 GIR's Investing in the New Europe
Bloomberg Press, 2001, "Sound, practical advice."
Wall Street Journal Europe
THE BLACK HOLE OF FOREIGN EXCHANGE
5 August 2018, The Wall Street Journal
Relying on your bank to execute foreign exchange transactions can be very expensive and you often don't even know it since the key cost of currency trade—the spread between what the prevailing rates may be and what you receive—is opaque. An evolving industry of international payment specialists is greatly increasing transparency and dramatically cutting costs of buying and selling euros, pounds, and yens.


Click here to view this article in its entirety.