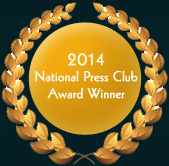 GIR's Investing in the New Europe
Bloomberg Press, 2001, "Sound, practical advice."
Wall Street Journal Europe
Searching for Quality in Hedge Funds
28 November 2011, Financial Times
A detailed look at mid-sized hedge funds, how to vet them, and what investors can expect from industry leaders who are flying under the radar.


Click here to view this article in its entirety as a PDF.