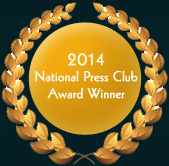 GIR's Investing in the New Europe
Bloomberg Press, 2001, "Sound, practical advice."
Wall Street Journal Europe
Sandler Plus Avoids Trouble Spots
25 January 2016, Barron's
Hedge fund manager Andrew Sandler does something very unusual: he controls risk while ratcheting up exposure in generating consistently impressive returns over the past decade.

Click here to view this article in its entirety
.