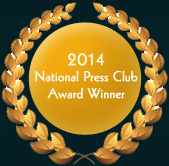 GIR's Investing in the New Europe
Bloomberg Press, 2001, "Sound, practical advice."
Wall Street Journal Europe
NON-FUNGIBLE SCOTOMA: Fourth Quarter Update of the 2021 Global Hedge Fund Annual Survey
25 February 2022 Aldous Huxley
In 2021 most of the Top 50 funds kept pace with their historical annualized returns. But a handful of proven veteran hedged equity managers and global macro managers lost money as the market soared. This report examines why this happened. It also revisits the five funds that were profiled in the original 2021 survey to reveal how most succeeded last year, and then explains why the most veteran of these managers struggled after having delivered annualized gains of 15% over the last 20 years through 2020.

Click here to view this article in its entirety.