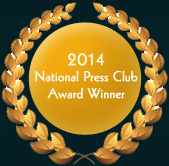 GIR's Investing in the New Europe
Bloomberg Press, 2001, "Sound, practical advice."
Wall Street Journal Europe
NAVIGATING THE TIDE SECURES BENEFITS FOR HONG KONG'S SEGANTII CAPITAL
28 October 2019, Pensions and Investments
Betting on the gradual liberalization of regulatory and corporate standards of the Eastern world appears on first glance to be an unusual and risky thesis on which to base a hedge fund strategy. But that strategy is exactly what Simon Sadler was focused on when he set up his Hong Kong-based firm Segantii Capital Management Ltd. — and his $3.5 billion Segantii Asia-Pacific Equity Multi-Strategy Fund — a dozen years ago in the eye of the financial crisis.


Click here to view this article in its entirety.