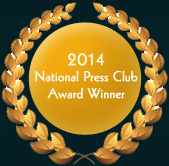 GIR's Investing in the New Europe
Bloomberg Press, 2001, "Sound, practical advice."
Wall Street Journal Europe
MIND THE GAP: Third Quarter Update of the 2021 Global Hedge Fund Annual Survey
15 November 2021 RIA Intel/Institutional Investor
Sharp third quarter volatility sent markets and the hedge fund industry sideways for the period. But during this time, the Top 50 funds added nearly two full percentage points, supported by hedged equity, macro, and emerging market managers. One measure of the continuing long-term consistency of this select group of funds is seen in 26 having registered double-digit returns in 2021 through September compared to 3 that have logged double-digit losses. In addition to examining performance of various strategies and funds along with allocator commentary, this update highlights expanding economic, market, and macro divides that pose increasing challenges to fund managers and investors trying to sustain performance while negotiating precipitous market peaks.

Click here to view this article in its entirety.