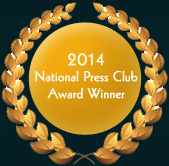 GIR's Investing in the New Europe
Bloomberg Press, 2001, "Sound, practical advice."
Wall Street Journal Europe
How to Play Frontier Markets
28 March 2016, Barron's
While emerging markets may finally be awaking from a deep slumber that saw prices slide year after year, Duet has consistently found upside in the edgiest part of global markets.

Click here to view this article in its entirety
.