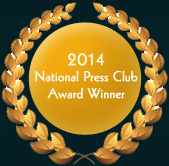 GIR's Investing in the New Europe
Bloomberg Press, 2001, "Sound, practical advice."
Wall Street Journal Europe
HEDGE FUNDS: FIRST HALF 2017
31 July 2017, Barron's
They still aren't beating the market, but hedge funds did reasonably well during the first half of 2017, led by strategies focusing on Emerging Markets, Activism, and Europe. The laggards: CTAs, Global Macro, and Distressed. The near-term outlook for funds remain benign. But the big worries: extremely low volatility, unproven leadership coming out Washington, and a slew of global issues, each with the capacity to shock markets.

Click here to view this article in its entirety
.