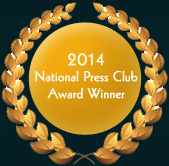 GIR's Investing in the New Europe
Bloomberg Press, 2001, "Sound, practical advice."
Wall Street Journal Europe
HEDGE FUND PROFILE: NIGOL KOULAJIAN, MANAGER, ALPHAQUEST
26 March 2019, Institutional Investor
Quest Partner's $1.4 billion AQO fund has racked up nearly twice the annualized returns of the S&P 500 over the past 20 years, largely because its founder decided to systematically target shifts in volatility, knowing there's greater uncertainty in longer-term exposure.


Click here to view this article in its entirety.