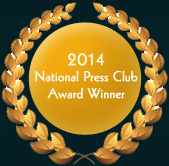 GIR's Investing in the New Europe
Bloomberg Press, 2001, "Sound, practical advice."
Wall Street Journal Europe
FIRST-HALF 2019: HEDGE FUND PERFORMANCE GOES FROM BAD TO LESS BAD
7 October 2019, The Wall Street Journal
Hedge funds on average generated less than half the returns of the stock market in the first half of 2019, posting a net return of 7.2%, according to industry data tracker BarclayHedge. The S&P 500 returned 18.5%. This is an improvement over last year's mid-year report. And while equity funds have been the top-performing strategies this year, looking back 1, 3, and 5 years generally reveals a lack of consistency by most strategies.

Click here to view this article in its entirety.