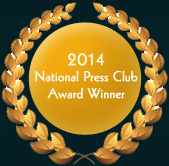 GIR's Investing in the New Europe
Bloomberg Press, 2001, "Sound, practical advice."
Wall Street Journal Europe
FINDING THE RIGHT HEDGE FUND
Fall 2017, Private Wealth Magazine
There are straight forward ways to identify hedge funds that offer unique exposure, generate consistent returns, with moderate to low volatility, and which have demonstrated consistent investment processes that help potential investors understand and assess risk.


Click here to view this article in its entirety.