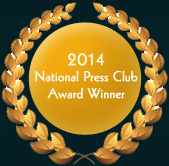 GIR's Investing in the New Europe
Bloomberg Press, 2001, "Sound, practical advice."
Wall Street Journal Europe
Financial Times Survey of Managed Futures: Overview
11 June 2012, Financial Times
While their annual returns will never be extraordinary on an absolute basis, managed futures have delivered strong alpha during bad markets and the strategy has proven to be effective portfolio ballast.


Click here to view this article in its entirety as a PDF.