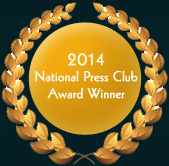 GIR's Investing in the New Europe
Bloomberg Press, 2001, "Sound, practical advice."
Wall Street Journal Europe
Financial Times Survey of Managed Futures: Outlook
11 June 2012, Financial Times
Managed futures' reputation as an effective hedge against market risk is continuing to drive asset flows into the strategy, despite returns having been flat since the end of the last recession.


Click here to view this article in its entirety as a PDF.