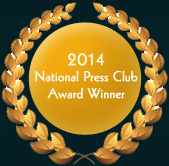 GIR's Investing in the New Europe
Bloomberg Press, 2001, "Sound, practical advice."
Wall Street Journal Europe
ECONOMIST JASON FURMAN EXPLAINS HOW INFLATION SNUCK UP ON US AND WHAT'S AHEAD IN 2022
24 February 2022 Eric Uhlfelder
Before Russia invaded Ukraine, I spoke at length with Jason Furman–Harvard economics professor and President Obama's chair of the Council of Economic Advisors. In one of his most extensive interviews, we covered a wide range of topics, starting with how economists missed the call about inflation and how such forecasting can be improved. We then moved on to issues of supply chains and productivity, Congress, government policy and China, to teaching economics during the time of Covid.

Click here to view this article in its entirety.