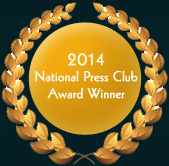 GIR's Investing in the New Europe
Bloomberg Press, 2001, "Sound, practical advice."
Wall Street Journal Europe
BLOODY SKIES REVISITED
December 2017, International Forum of Travel and Tourism Advocates
Recent European judicial rulings decided costs related to when flights are delayed due to bird strikes are unavoidable and should not be shouldered by airlines or airports. But this updated version of the National Press Club award-winning article further reveals implementation of avian radar can significantly reduce the risk of bird strikes, clearly suggesting the airline industry, airports, and regulators can do a better job protecting planes, passengers, and wildlife.


Click here to view this article in its entirety.