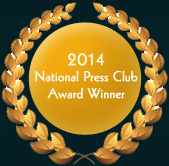 GIR's Investing in the New Europe
Bloomberg Press, 2001, "Sound, practical advice."
Wall Street Journal Europe
AND THE BAND PLAYS ON: Mid-Year update of the 2021 Global Hedge Fund Survey
01 September 2021 RIA Intel/Institutional Investor
The 2021 Global Hedge Fund Survey published in June, which ranked the 50 top-performing funds over the trailing five years through 2020, found as a group they continued to outperform their peers and kept pace with the market during the first quarter. Through the 2nd quarter, the Top 50 again outperformed the hedge fund industry, led by distressed securities and hedged equity. But a relentless bull market surged ahead, ignoring various unanticipated macro trend shift that weighed on fixed-income, credit and macro strategies.

Click here to view this article in its entirety.