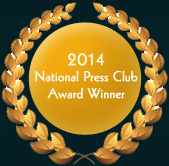 GIR's Investing in the New Europe
Bloomberg Press, 2001, "Sound, practical advice."
Wall Street Journal Europe
A NEW TAKE OF ALCOTT'S LITTLE WOMEN
5 June 2019, New York Theatre Wire
New York theater is dominated by mega hits. But for those looking for more personal, thought-provoking evenings, Ms. Hamill, just 36, is making quite a name for herself in not just transcribing classic literature into plays, but doing so in a modern, wickedly fast meter that leaves nothing sacred. Hamill's rendition of Louisa May Alcott's "Little Women" keeps pace with her previous work, set during the US Civil War, where a nation viciously tearing itself apart is echoed in a family that does likewise to itself.
Click here to view this article in its entirety.