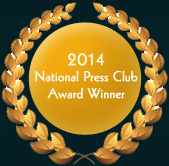 GIR's Investing in the New Europe
Bloomberg Press, 2001, "Sound, practical advice."
Wall Street Journal Europe
A LUXURY HOUSING TAX CAN PERMANENTLY FINANCE AFFORDABLE HOUSING
21 February 2017, The New York Times
Levying a permanent, dedicated tax on the construction of ultra high-end rental apartments and on the sale of luxury condominiums could finance the steady creation of truly affordable housing across New York. Successful precedent of such a self-sustaining fund is found in Battery Park City, when city and state authorities agreed to channel excess revenue generated by this highly successful community to restore low-income housing into the city's neediest neighborhoods.


Click here to view this article in its entirety.