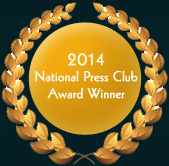 GIR's Investing in the New Europe
Bloomberg Press, 2001, "Sound, practical advice."
Wall Street Journal Europe
A CRASH COURSE IN HEDGE FUND DUE DILIGENCE
22 December 2021 RIAIntel
Investors should avoid most hedge funds. Many things can go wrong in this minimally regulated space in terms of operations, investing, and management. But the potential attractiveness of this asset class is its capacity to provide uncorrelated returns and effective shelter, especially when the relentless bull market finally tires. Finding the right fund is a far more challenging task than selecting a promising stock, a quality mutual fund or UCIT. This primer can help advisors better assess hedge funds before making an allocation.

Click here to view this article in its entirety.